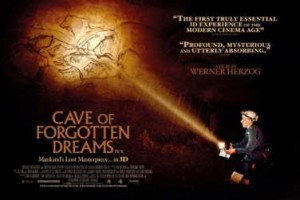 Cave of Forgotten Dreams, an interesting documentary by Werner Herzong about the oldest prehistoric caves. The documentary focuses not on paleolithic artists but on the human spirit.
More info: http://redandblack.com/2011/07/28/now-showing-%E2%80%94-cave-of-forgotten-dreams/
Cave of Forgotten Dreams è un documentario di Werner Herzog sulle più antiche grotte preistoriche. In questo documentario Herzog si è concentrato non sull'arista in se, ma sullo spirito umano che pervade queste meravigliose grotte.