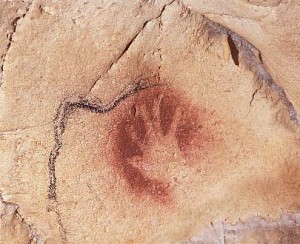 CHAUVET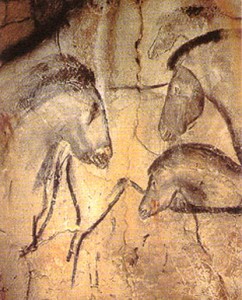 (Francia)
La magnifica grotta di Vallon Pont d'Arc, nell'Ardèche, conserva l'arte paleolitica più compiuta e antica d'Europa.
IMMAGINI
TOP
http://www.culture.gouv.fr/culture/arcnat/chauvet/en/
Sito istituzionale sulla grotta. Ben fatto. Ricchissimo di immagini.
ALTRO
http://www.bradshawfoundation.com/inora/divers_42_3.html
http://www.france.diplomatie.fr/label_france/ENGLISH/SCIENCES/CHAUVET/cha.html
Jean Clottes, a specialist in cave paintings, is commissioned to appraise the cave. Very quickly, he realises he is looking at Palaeolithic art. Indeed, all the clues are there, as he explains: "When you examine a painted line under the magnifying glass, you notice that what appears as a continuous, unbroken line is in fact full of tiny gaps caused by erosion."
http://www.bradshawfoundation.com/chauvet/
Join Bradshaw Coordinator John Robinson, on what he describes as 'one of the greatest artistic experiences of his life', as he visits the Chauvet Cave in France with Dr Jean Clottes.
» http://magma.nationalgeographic.com/ngm/data/2001/08/01/html/ft_20010801.6.html
The first photographs captivated specialists and the public alike. For decades scholars had theorized that art had advanced in slow stages from primitive scratchings to lively, naturalistic renderings. Surely the subtle shading, ingenious use of perspective, and elegant lines of Chauvet's masterworks placed them at the pinnacle of that progression.
» http://www.metmuseum.org/toah/hd/chav/hd_chav.htm
Pagina descrittiva con poche immagini.
The Chauvet Cave was discovered in the Ardèche valley (in southern France) in December 1994 by three cave explorers, after removing the rumble of stones that blocked a passage.
» http://www.hominids.com/donsmaps/chauvetcave.html
Sito scarno di immagini con brevi descrizioni.
» http://intarch.ac.uk/antiquity/clottes.html
Un articolo di Jean Clottes. Trustworthy dates on charcoal from the classic European painted caves have given a sharper view of images and their making in the later Palaeolithic. The new Grotte Chauvet has its own original themes, revealing a striking and an unexpected Aurignacian art with – again – dates from charcoal in which one can have confidence.
» http://gnsi.science-art.com/2000PT/posters/Barsella/
Un articolo di Silvia Battaglini – Natural History Museum, Pisa University
This poster illustrates the work of reconstruction, in real dimensions, of a portion of painted wall of the Chauvet cave. It presents one of the most important testimonies of the glacial era wall art: the paintings, dated back to around 31.000 years